Summer 1960, WTEL Philadelphia-PHOTOS
.
"WBAL Radio 1090, Baltimore...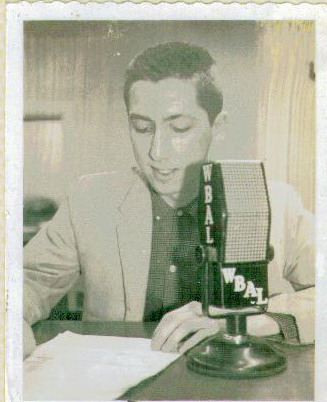 ..now back to NBC's MONITOR"
Worked at a few stations in DC area while attending American University & WAMU-610-AM campus station.(WEEL,WASH,WSMD,WEAM,WQMR,WHFS-Weekends, evenings, fill-in, vacations etc). Worked in 'the booth' at
WTTG-TV-5
when they were in the Raliegh Hotel across the street from the FCC building. Was owned by John Kluge's Metropolitan Broadcasting (WNEW, NYC and KTTV, LA) which became the METROMEDIA empire. WTTG eventually moved to 5151 Wisconsin Ave and acquired WASH-FM from Everett Dillard (Commercial Radio Equipment Company).
Timeline of American University's WAMU
WGMS "GOING HOME" Afternoon Drivetime. OPEN THEME: POULENC'S 'Les Biches' CLOSING THEME: MENOTTI's Barcarolle from Sebastian