ABC Entertainment Radio for PHILADELPHIA, 800kc
Dave Shayer was news editor, writer and reader for WTMR in the mid 1960's
Dave Shayer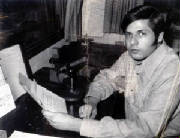 WTMR News Studio
WTMR Main Air Studio, late 60's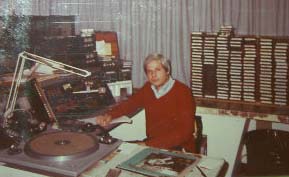 Former newsman D Shayer visits WTMR
WTMR, formerly WKDN, was operated by Tommy Roberts in the mid 1960's. The station was built around MOR music and bookended AM and PM drivetime with popular DJ Bill Bircher who established big city reputation with powerhouse WCAU-AM as their morning man. Bircher worked a split shift with both morning and afternoon drives. Other daily names were Alan Campbell, Dean Tyler, Larry Litman, and Lee Scott.
---
---
[ADVT.]

Serious music. For serious music lovers. Our top-quality, commercial-free stations will make your work day fly, or your leisure time soar! Your music. Commercial-free. In digital stereo. For only a dime a day.
Beautiful Instrumentals streaming on the www ...